Search this site.

Easy Camping Recipes
For Delicious Camping Meals

With these easy camping recipes, you'll be able to plan, pack and prepare delicious camping meals that your family will love.
What makes a good camping recipe?

Some of the prep work can be done at home.
It uses simple, healthy ingredients.
It needs few pots or utensils.
It makes a delicious and satisfying meal that the whole family will enjoy.
It can be cooked over a campfire or on a camp stove.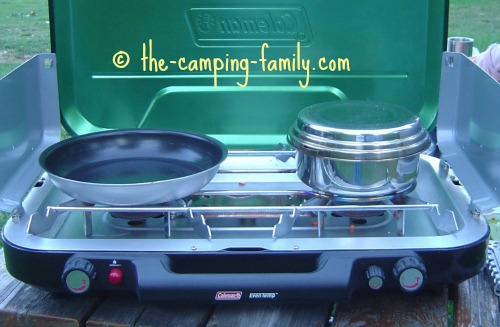 You want to spend your holiday enjoying yourself, not fussing with meals - and with these easy camping recipes, you'll be able to do just that!
I am always testing new recipes for easy camping meals, so bookmark this page and check back often!
Not sure where to begin? Click here for a ready-made camping menu.

---

Some of my favorite easy camping recipes.


Breakfast

As your mother probably told you, breakfast is the most important meal of the day - and that's even more true when you are camping. You need lots of food to fuel your day's adventures!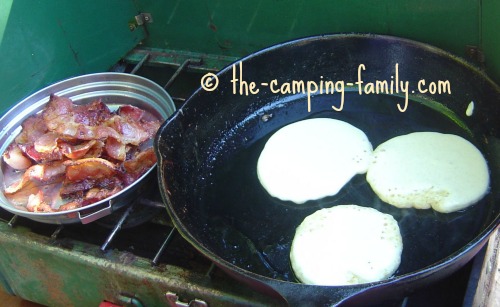 Oatmeal is the perfect camping breakfast. It's simple, nutritious, filling - and tasty! You might be surprised to discover how easy it is to cook oatmeal from scratch. Once you've tried the real thing, you won't go back to the prepared sugary packets.

---

Lunch

Many of these easy camping recipes for lunch work well for supper, too.
Mandarin Black Bean Salad is an attractive and healthy camping recipe. Served with a handful of crackers or a piece of pita bread, it is a complete meal. As well as being a great camping meal, it's a perfect dish to take to potluck suppers. Here's how to make it.

---

Supper

At the end of a full day at camp, you need a filling meal - but you don't want to spend a lot of time or energy making it.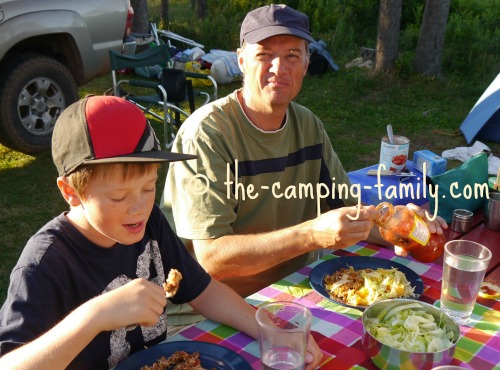 These easy camping recipes for tasty suppers are perfect.
I like to double these recipes and have the leftovers for the next day's lunch!
Balsamic Black Beans is easy camping food. It uses just a few ingredients and makes a meal that is pleasing both to the eye and the palate.
Pasta with Marinated Artichoke Hearts is a delicious easy camping meal. It's much fancier than just pouring a jar of pasta sauce over some cooked spaghetti, but it doesn't take much more work.
---

Cooking on a Campfire

Cooking on a campfire is a wonderful camping experience. Of course, you can roast marshmallows and hot dogs on a stick over the coals. You might also want to try these classic campfire foods.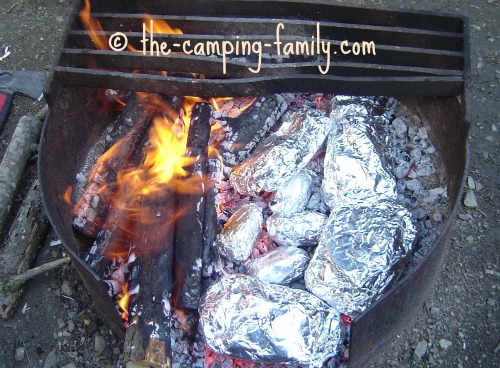 Make Tinfoil Dinners at home, and keep them cold in your cooler. Enjoy them for supper on your first full day at camp.
---

Dessert Recipes

---

So many recipes...

How to choose which ones to use on your next trip? Here is how I decide.
---
What's your favorite camping meal?
You can't have too many camping food ideas! I'd love to hear yours!
Now that you have lots of easy camping recipes, click here for my camping food list.

Are you going camping? Please visit The Camping Family home page for lots of helpful hints and ideas.