Search this site.

How To Make Oatmeal At Camp

If you know how to make oatmeal, you are all set to make a quick, nutritious camping breakfast.
A camping breakfast should be quick and easy to make, delicious, and hearty enough to fuel everyone for a full day of camping fun. Homemade oatmeal is just the thing!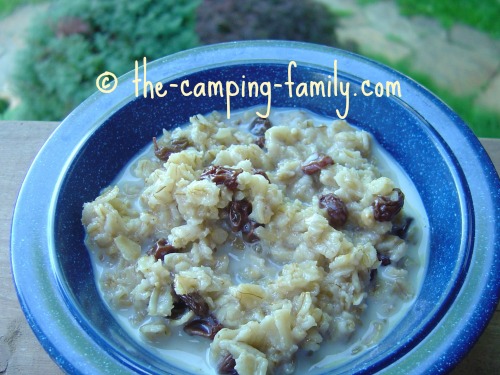 This recipe makes one serving, and is easily multiplied.
Oatmeal is especially nice on a cool or rainy morning!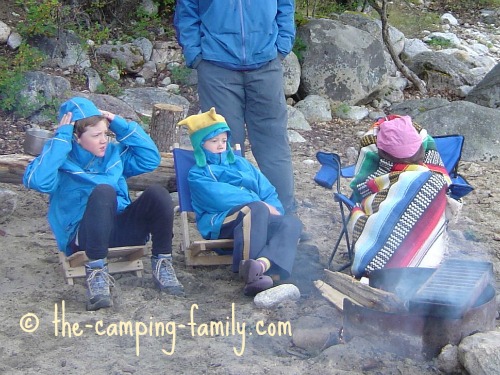 And as you know, there will be cool and rainy mornings sometimes!
---

How To Make Oatmeal For Camping


At home

What to pack

Food
In food box
maple syrup or honey (optional)
fresh or canned fruit (optional)
In cooler
milk or milk substitute (like soy milk, rice milk, or almond milk)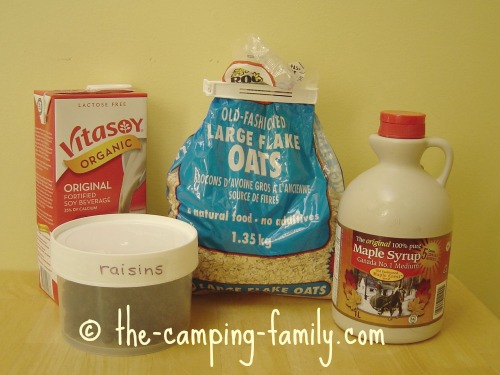 Pots and utensils

measuring cup (1/2 cup/125 mL)
can opener (if using canned fruit)
At camp

Multiply these amounts to make enough for everyone.
To make one serving:
Measure

1 cup/250 mL of water into the saucepan.
Add 1/2 cup/125 mL rolled oats (and a handful of raisins and/or a pinch of cinnamon if you like).
Simmer

for about 10 minutes.
Top

with any or all of the following: maple syrup or honey, milk or milk substitute, fresh or canned fruit.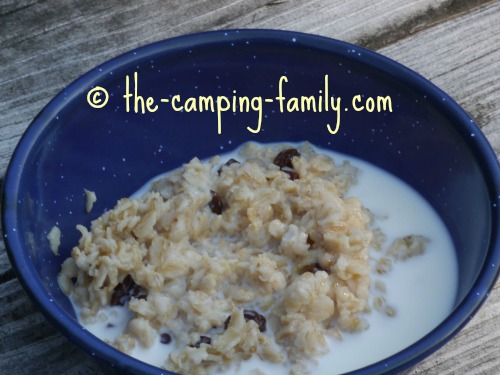 Once you've made this once or twice, you'll know just how long to cook the oatmeal to reach your desired consistency. Some people like their oatmeal very soft and mushy. Others like it to have a chewy texture. Experiment until you find just the right formula for your family.
---

Tips
At home,

calculate

how much oatmeal and raisins you will need and package just that amount - especially if you are backpacking or canoe camping and space is limited.
Pack a small amount of

cinnamon

in a

tiny canister

if you have one, or in a ziploc bag if you don't. You can find spice jars the size and shape of film canisters at many camping stores.
This recipe can be cooked on a

Coleman stove

or white gas stove, or even over a campfire. 
Keep a close eye on the pan, and stir regularly so that the oatmeal doesn't scorch.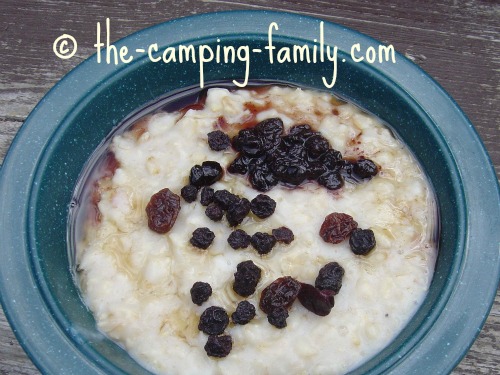 Now that you know how to make oatmeal, check out the rest of my camping food ideas!
Be sure to visit The Camping Family home page before you head out on your next adventure!