Search this site.

Planning A Family Camping Trip

Planning a family camping trip can seem overwhelming the first time you do it. I can help! Let me walk you through the entire process.
Once you have a couple of successful trips under your belt, planning a trip will be second nature.

Step 1: Make a plan

Sit down with a pad of paper and a pen, and get ready to answer some questions.
There are lots of decisions to be made when planning a family camping trip.

What?
First of all, you need to decide what kind of camping trip you want to do.


backpacking

car camping

canoe camping

boat camping


If this is your first trip, car camping is the way to go!

How?
Will you use a tent or RV?  Will you rent a cabin or yurt?
Staying in a cabin or yurt at a campground is a good way to get a feel for camping without making a major purchase.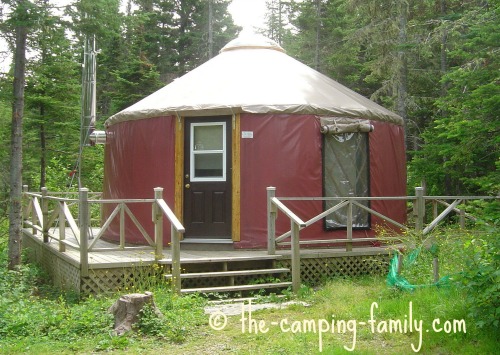 Or perhaps you can borrow a tent ...

...or rent an RV.

What about camping gear?

Do you have your own camping equipment, or will you be borrowing or renting camping gear?
You don't actually need a lot of gear for your first trip.
Here are the essentials:
You probably already own everything else you need.
You can use your pots and dishes from home - unless you are planning on cooking over a campfire. If you are, buy some cheap pots at a thrift store. They'll get very black on the bottom over the fire.

Here's a complete tent camping checklist and an RV camping checklist.


Where?
Do you want to stay close to home, or will you venture further afield?
Staying close to home means that you won't spend a lot of time getting there.

Will you stay in one place for the whole trip, or will you explore a number of locations?
This is a personal preference! Some people like to park themselves in one place and really settle in.
Others like to move around regularly and explore new places.

Will you stay in public campgrounds or private campgrounds - or will you be looking for free camping?
Again, this is a personal choice. In general, public campgrounds have basic facilities and are in a more natural state.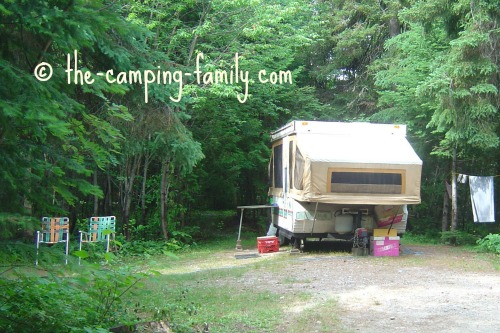 If you are looking for a pool, recreation hall and laundry room, you'll want to look for a private campground.
If you don't require any facilities at all - not even running water - you might want to check whether there are any possibilities for free camping in your area.

When?
At what time of year will you camp?
For your first trip, set yourself up for success: choose a season with pleasant weather. You can try winter camping later!

How long will the trip be?
Will you camp for a weekend, a week, or longer?



Who?
Will just your immediate family be on the trip, or will you camp with other families?


Camping with friends who love camping is a great way to learn - and having playmates for your children is always a wonderful thing.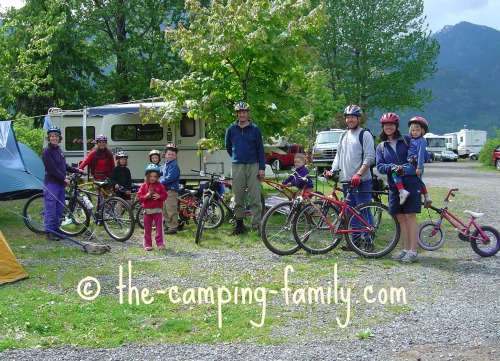 What about your extended family?
We love camping with the grandparents!
Once you've finished planning a family camping trip, you are ready to get to work.

---

Step 2: Choose your campground.

Once you've decided on a location and your preferred style of campground, you can begin researching the options.
Find out if you need to make reservations. In some locations, you'll need to book far ahead. In others, you'll be able to drive up and get a spot.


---

Step 3: Make a camping packing list

Click here to find the perfect camping list for your trip.
Personalize it for your family.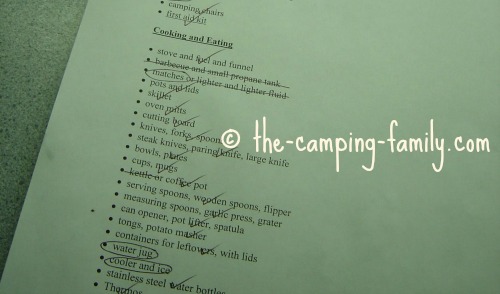 Note which items you need to purchase or borrow.
---

Step 4: Make a meal plan

Am important part of planning a family camping trip is planning what to eat.
Check out my camping food ideas and make a menu for every day of your trip. Write down every item that you will need for each meal.
Or use my ready-made menus! Here's a weekend camping menu, and here is a menu for a 7 day trip.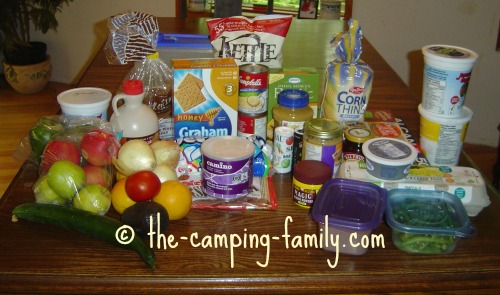 Your meal plan will guide you in making a food shopping list.
---

Step 5: Begin assembling your gear.

Pile everything in one area. Note what needs mending or cleaning, and do that now.
For your first trip, do this well in advance.
---

Step 6: Start packing.

When to begin this stage is an individual choice. Some campers I know start gathering their gear a week or more in advance. I'm a "night before we leave" packer. With a good list, packing really doesn't take long.
We use plastic tubs: one or two for the food, one for the cooking gear, one for eating-related stuff and one or more for everything else.
We pack our clothing in duffle bags: one for each member of the family so that we can easily tell whose is whose.
These sturdy duffles
get good reviews. They are just the right size, and they come in a variety of colors.
---

Step 7: Load the vehicle...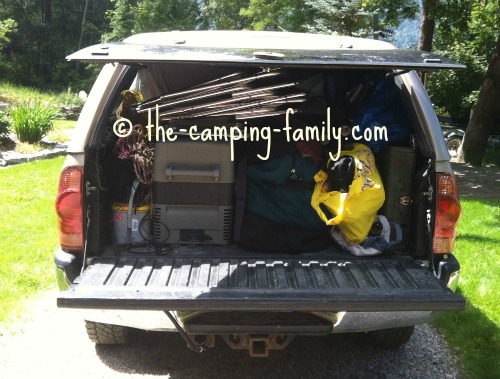 ...and off you go!
Planning a family camping trip takes time - but it's worth it! A well-planned trip is an enjoyable and carefree trip. Have fun!


Now that you know all about planning a family camping trip, visit The Camping Family home page for more great camping ideas!