Search this site.

U.S. State Park Camping

U.S. state park camping is for you if you like camping in well-maintained campgrounds with a wilderness feel.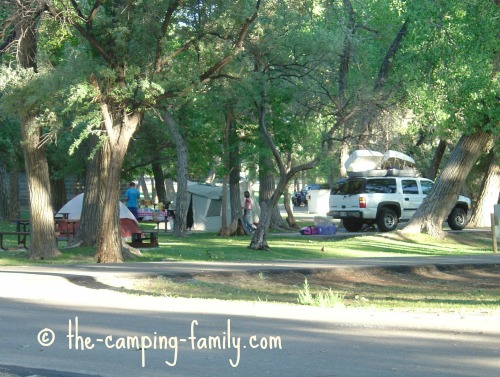 Since state parks are maintained by their respective state, there is some variation from region to region.
Some states contract out to private companies. Others hire their own staff. In spite of these differences, state park camping has some things in common no matter where you are.
---

What to expect in a state park

In general, campgrounds in US state parks are well-maintained. 
They are usually in beautiful locations.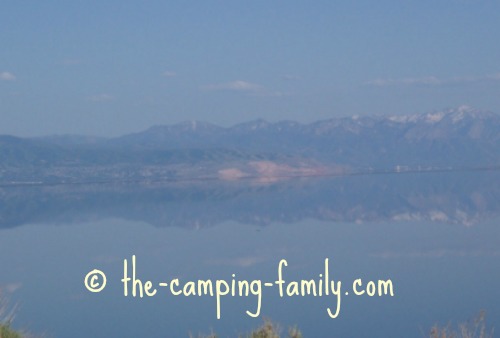 They accommodate RVs and tents and everything in between.
Some may have huts, yurts, or other accommodation available to rent.
Many are in areas of historic or geographical importance.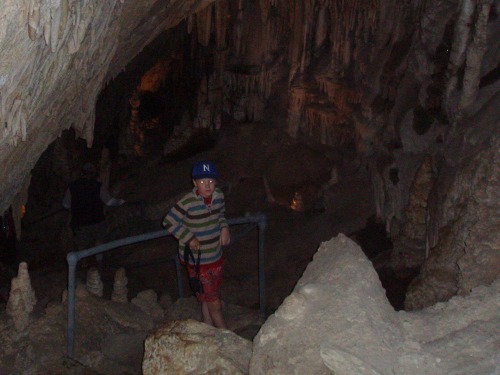 Many front country parks have full washroom facilities, playgrounds and other facilities. 
Backcountry parks have primitive camping sites.
---

Tips for state park camping


Plan ahead.

Not all state parks have campgrounds; some have only day use areas. Be sure to check ahead to make sure that you can camp where you think you can camp!


Make reservations.

Many state parks accept reservations. If you know the dates of your trip, it's a good idea to reserve in advance. Most parks have "first-come, first served" sites as well, but they fill up quickly during the busy season.
---

U.S. State Park facts
How many state parks are there?

There are more than 6000 state parks in the United States - with more than 200 000 campsites.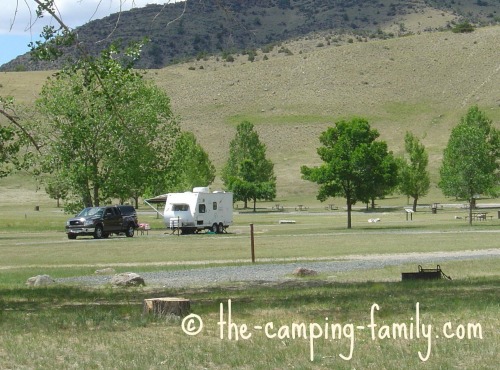 Which state park is the oldest?

The oldest U. S. state park is Niagara Falls State Park in New York State. It was established in 1885.

Indian Springs State Park in Georgia has been a public park for even longer - since 1825 - but it wasn't an official State Park till 1931.
About 800 state parks were developed in the 1930s as part of federal job creation programs.

Which state has the most state parks?
That's a good question!
The answer depends on who you ask, and how they do the counting!
According to some sources, Michigan has the most. Others say Washington, or Pennsylvania, or California.
Trying to find the true answer is tricky. Depending on what you read, you'll learn that California has 116 state parks - or 126 - or 130 - or 278!
After quite a bit of research, I'm going to say that Washington has the most, with 138 - or maybe 188!
If you have a better answer than that, please let me know!
| | |
| --- | --- |
| | Of course this guide doesn't include all 6000 state parks, but it does cover at least three in every state. It has beautiful color photographs and is a good starting point as you begin to plan your trip. |
---

State Parks listed by State
Of course, I can't list all 6000 state parks!
This is a list of just the parks that I have visited myself, or that have been reviewed by my site visitors. Click here to add your own review.

Montana
Montana's 54 state parks offer swimming, hiking, fishing as well as cultural attractions. Here is a link to the official Montana state park website.


Bannack State Park

Bannack may be the only state park in the U.S. where you can tour a real ghost town! There is a smallish campground with limited services. Click here for more information on camping at Bannack Montana.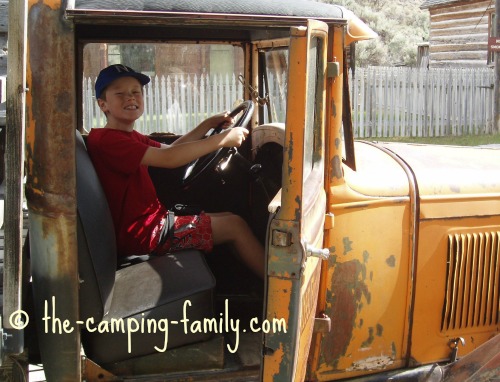 Lewis and Clark Caverns

The campground at Lewis and Clark State Park is worth a visit: it has spacious sites, a modern restroom, a great playground, a visitors' center, yurts and cabins, and an outdoor amphitheater.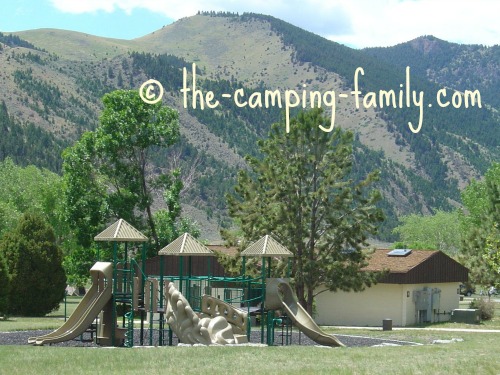 But it's the tour of the cave that makes this park a must-visit.
Here's my family's review of Lewis and Clark State Park.


Utah
Utah has 43 state parks. Here's the government site with full information about state park camping in Utah.


Antelope Island

Antelope Island State Park is a real surprise. It's close enough to the suburbs of Salt Lake City that you can pop into town for dinner if you want, but the park seems like it's in another world. There's a campground, beach, marina, stables, visitors' center, hiking and biking trails and a museum. Oh, and did I mention the 600 free-ranging bison?
Learn about Antelope Island State Park here.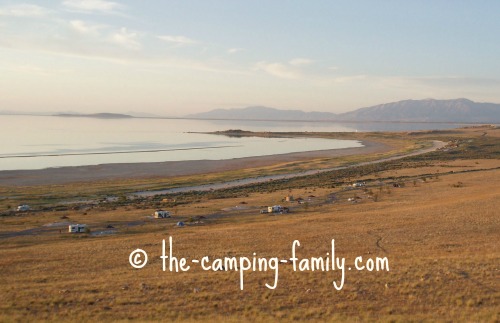 Goblin Valley

Imagine a landscape covered with other-worldly formations. Now imagine being invited to run, climb and play hide and seek in that landscape! That's Goblin Valley. There's a modern campground with lots of sites and even a yurt.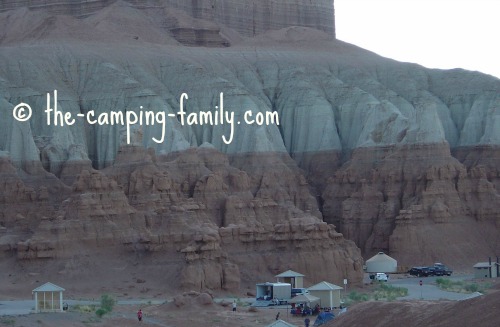 There are evening programs at the outdoor amphitheater. Nearby is a very cool hike through a slot canyon. Read more about Goblin Valley State Park.

Green River

Green River State Park is a cool and peaceful oasis. If you're on your way to the National Parks near Moab, Green River is a lovely place to stop. It's also a popular starting point for river rafters.
Learn more about Green River State Park here.

Washington
Learn about the many Washington state parks here.


Riverside
If you are planning a trip to Spokane, Riverside State Park is the perfect place to stay. It's right on the edge of the city, but feels like the wilderness. You can enjoy the tourist attractions in Spokane during the day, and return to your campsite to enjoy state park camping in the forest in the evening!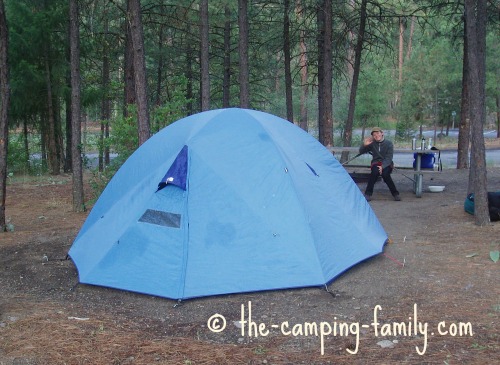 ---
Do you have a favorite US State Park?
Tell us about it! What makes it your favorite?
Other Visitors' Favorite Parks
Click below to see the parks recommended by other visitors to this page.

Hocking Hills State Park, Ohio Not rated yet
So much to see and do! Old Man's Cave is beautiful. There are waterfalls and trails with caves. Cedar Falls Trail has beautiful waterfalls and cliffs. …
---
Now that you know about US State Park camping, click here to learn about US National Parks.
Before you start packing for your camping trip, drop in to The Camping Family home page and get organized!