Search this site.

Antelope Island State Park

If you are planning a camping trip in Utah, be sure to visit Antelope Island State Park!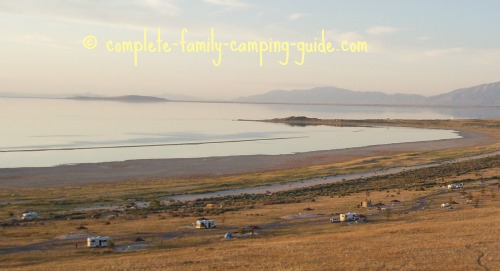 This surprising wilderness area is just minutes from a major metropolitan area, but feels isolated and remote. You'll think you've travelled to the ends of the earth!

Add to that opportunities to
swim in the Great Salt Lake
see bison and antelope roaming freely
hike
bike

ride a horse
go boating or kayaking

... and you've got a unique camping experience!
---

The island

Antelope Island State Park was once a true island, but now it is connected to the mainland by a 7.5 mile causeway.

Be sure to bring everything you need with you, because there are no shops or services on the island except for a beach restaurant and a small gift shop. (Don't forget the camping fuel, like we did!)

There is a beautiful, modern visitors' center, staffed by helpful park rangers and full of interesting displays about the park's history, physical features and wildlife.
There is also a historic ranch, horse stables and a marina.

---

The campground

The campground is open year-round, except for Thanksgiving and Christmas Day. There are 25 sites, with lots of space between them.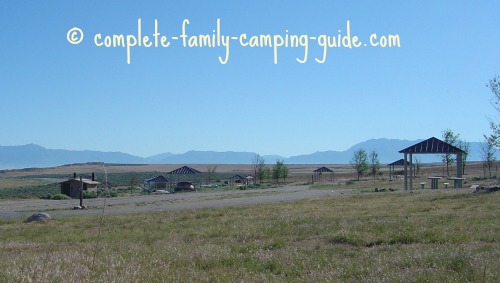 The sites are large enough for RVs, but there are no hook-ups. There is a sani-station.
There are outhouses and drinking water taps.

Since there is very little shade on Antelope Island, each campsite has its own sun shelter over the picnic table.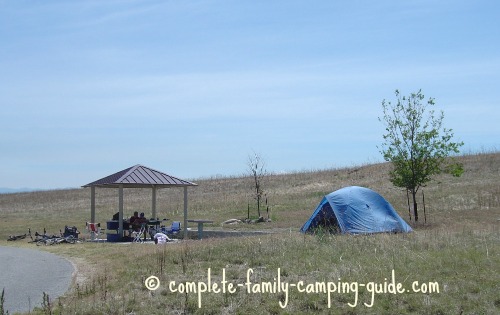 The sites have concrete pads and fire pits.
---

The beach

One of the highlights of Antelope Island State Park is the sandy beach. At the beach you'll find a small restaurant, restrooms and pay showers.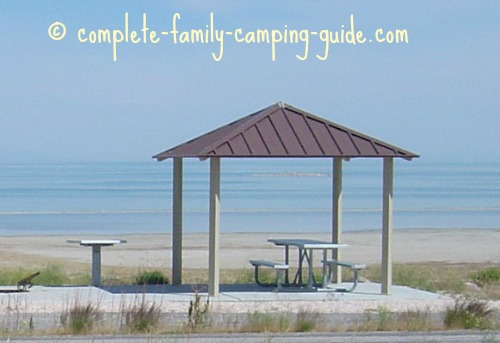 The water in the Great Salt Lake is several times saltier than ocean water!
We decided to go for a swim. It took a long time to wade out deep enough to try.  I wished that I was wearing beach shoes, because the bottom of the lake is very oozy and gushy. Once I finally got out to knee-depth, I just lay down in (or is that on?) - the water. It was a very strange sensation.

If you decide to go in the water, you'll definitely want to shower afterwards to remove the salt. Be sure to bring quarters for the pay showers!
---

The wildlife

About 600 bison roam free on the island! You can't miss them.

Bison were first introduced to the island in 1893, and have thrived ever since. Most hang out together near the few freshwater springs, and a few solitary males roam closer to the campground.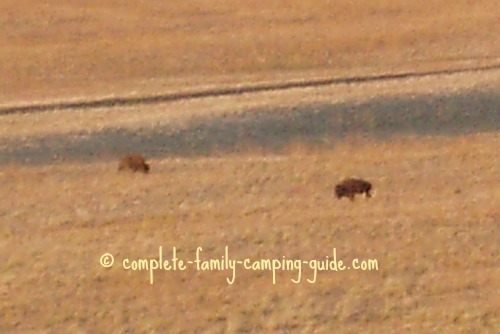 Every November there is a bison roundup. You can watch the animals being herded by cowboys on horseback and in helicopters!  The bison are weighed, measured, vaccinated, tested for disease and for pregnancy, and tagged with a microchip. To keep the herd at a manageable size, excess bison are auctioned off.

We saw lots of bison when we were there, and also saw a few antelopes, voles, rabbits and lizards. Deer, bobcats, coyotes and pronghorn sheep live on the island too.

If you are a birdwatcher, Antelope Island will seem like paradise. The Great Salt Lake supports a huge brine shrimp population that attracts scores of migrating birds. Nearly 250 bird species have been observed on Antelope Island. We recognized avocets and grouse and saw lots more that we couldn't identify.


---

The view

The view from just about anywhere on Antelope Island is incredible.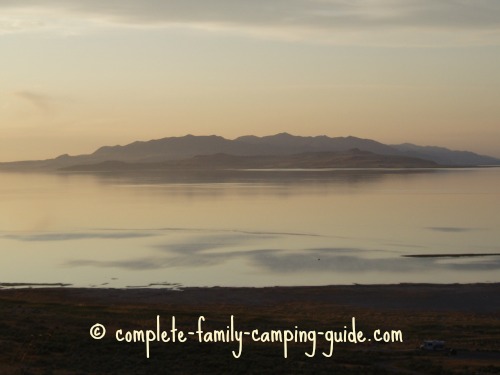 Be sure to bring your camera!
---

The ranch

The Fielding Garr Ranch operated from 1848 until 1981. It has been maintained as a tourist attraction. Visitors can wander through the buildings, see interpretive displays, and even try on period clothing or sit on the furniture!
Lying down on a rope bed was fun, and made us appreciate our comfy mattresses at home. We liked the coldhouse where milk and butter were stored, and the bunkhouse where the ranchhands lived.
---

Other activities
Horseback riding

Go on a guided horseback ride across the plains.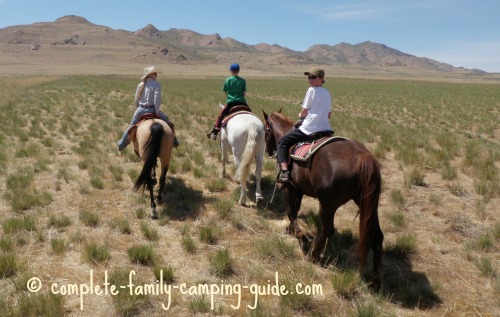 Riders must be at least 6 years old. Reservations are recommended. Call 1-888-878-8002.
---

Boating
There's a marina and boat ramp on Antelope Island.
Bring your own boat, or rent a jet boat, kayak or paddleboat. Call 801-698-6288 for more information.


---

Hiking
There are lots of opportunities for hiking at Antelope Island State Park. Whether you prefer a flat hike or an uphill climb, you'll find a trail to suit your family. Be sure to carry lots of water!
---

Biking
There are a number of biking trails on the island - something for every skill level.
If biking on a nice flat road is more your style, this is the place to do it! The road is smooth and the shoulder is wide - and there's not much traffic. You can even rollerblade on the roads.
---
Antelope Island has something for everyone!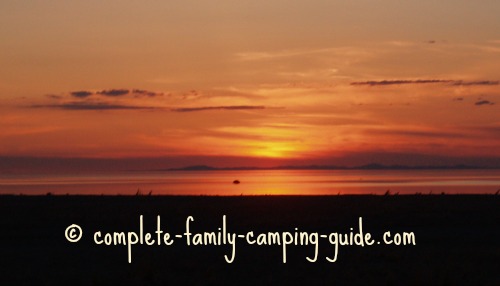 Now that you know about Antelope Island State Park, visit the Complete Family Camping Guide home page for tips on planning your trip!