Search this site.

Green River State Park, Utah

The great thing about Green River State Park is that it is green! If you have been driving through dusty Utah desert all day, Green River with its shady sites and numerous trees seems like a slice of heaven.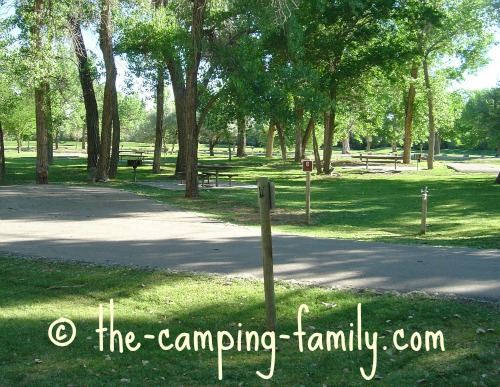 The sites are flat and grassy. There is lots of shade. The river is nearby.

Lots of people use Green River as a stopover on their way to somewhere else, but it's also a great destination of its own - especially if you are a golfer or a rafter.
---

Where is Green River State Park?

The park is right in the town of Green River, Utah. That's about 180 miles southeast of Salt Lake City.

Since the park is just off Interstate 70, it's a convenient place for a stopover. You can set up your camp, drive into town for supplies, and be back at your campsite cooking supper in no time.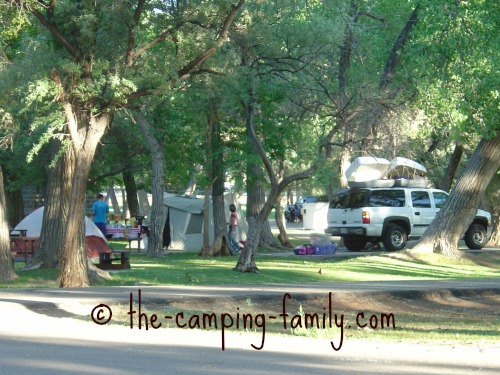 This park is the perfect stopover if you are on your way to Arches, Canyonlands or Capitol Reef National Parks. It's less than a 2 hour drive from any of the three.
For current information about the park, visit this page.

---

Facilities
The park has tent sites, RV sites (maximum length 47 feet) and group sites.

Some sites have electrical hookups.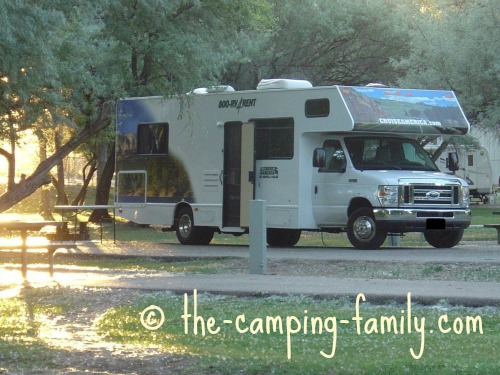 The washrooms are clean and modern, with flush toilets, sinks, hot water and showers.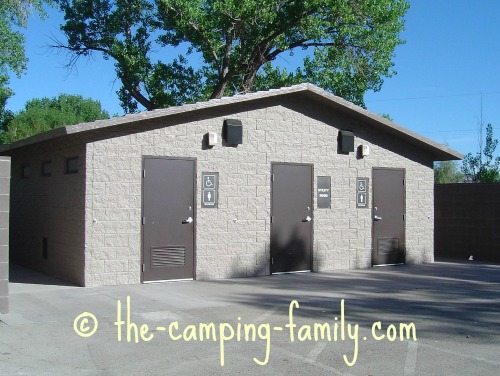 There's also a sani-station.
---

Winter Camping

The park is open year-round. However, the restrooms are closed in December, January and February - and as far as I know, there are no outhouses.

---

Activities

Boating/Rafting
Green River State Park is a popular launch site for multi-day river trips through the Labyrinth and Stillwater canyons. The 186 mile float is rated for beginner and intermediate boaters. A permit is required.
Of course, you can just launch your boat here and tool around the river fishing.


Fishing
Fishing is allowed in the park. You can catch and keep catfish and carp.
There are also four species of protected fish in the river: bonytail chub, Colorado pikeminnow, humpback chub and razorback sucker. If you catch one of these endangered fish, you must release it. I
If you are like me and wouldn't know a chub from a carp if it bit you on the toe, you might want to skip the fishing and just sit in a lawn chair and read a book!


Golfing
There is a 9 hole golf course right in the park! Don't worry if you don't have  golf clubs: you can rent them here. You can even rent a golf cart.
---

Whether you come to stay for a while, or use the park merely as a stopover on your way to one of the more famous Utah parks, Green River State Park is sure to please.
Now that you know about Green River State Park, learn more about US State Park camping here.
Please visit The Camping Family home page before you set out on your next camping trip. You'll be glad you did!