Search this site.

Self Erecting Tents

A Cool Idea - In Some Circumstance

When I first heard about self erecting tents, also called "pop up tents", I was intrigued.
"What a great idea!" I thought. Who wouldn't love a tent that sets itself up?
This kids' sun shelter is a pop up tent, and it is quick and easy - and fun! - to set up.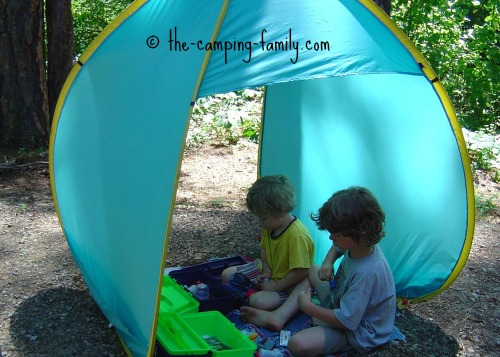 But when I investigated further, I learned that these tents have some serious drawbacks - especially for family camping. They do have their uses, but you probably won't want a pop up tent to be your main sleeping tent.

---

How does a self erecting tent work?

Most of these tents have spring loaded tent poles that are sewn right into the body of the tent. When you remove the tent from the strap that holds it closed and toss it into the air - poof!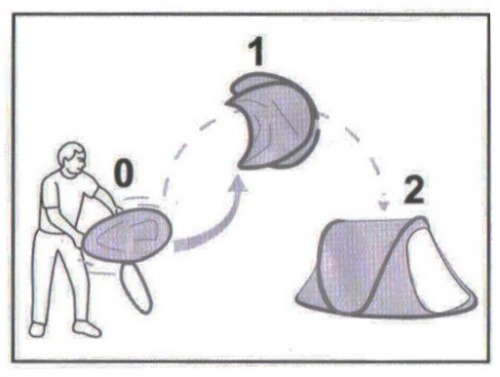 It pops open and is ready to use.
---

Disadvantages of self erecting tents
Although the basic concept is cool, pop up tents have a number of drawbacks.


They are bulky and hard to pack.
Unlike a conventional tent which can be folded, rolled, or stuffed into a stuff sack once the poles are removed, this type of tent makes a large flat bulky package.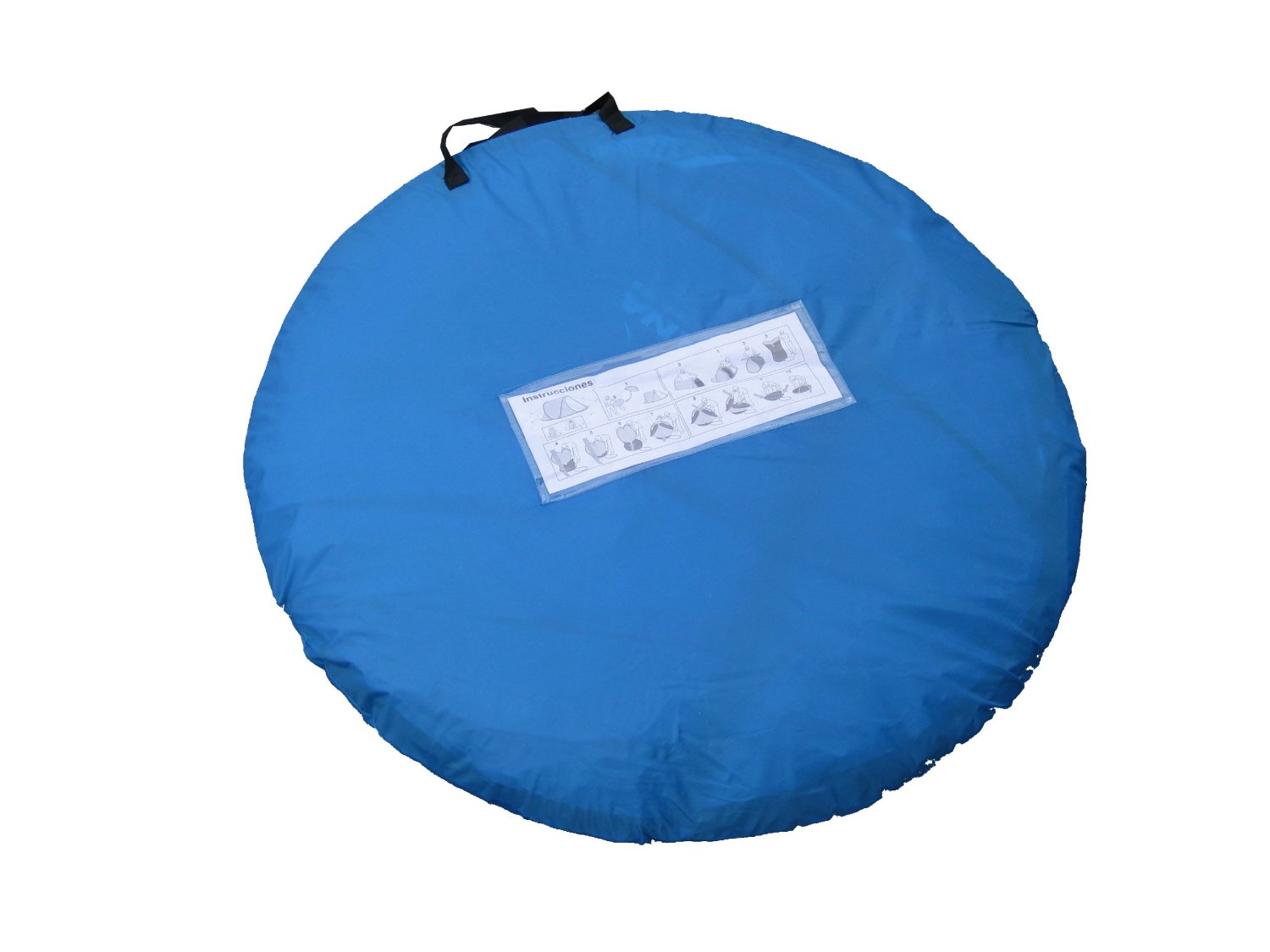 It must be stowed carefully so that the poles are not damaged. Don't put anything heavy on top! This can make packing the vehicle more complicated than it needs to be.
Some models must be set up and taken down with extreme care so that the fabric doesn't get ripped - which means that you can't assign this job to the kids.

They are difficult or impossible to repair.
Unlike a conventional tent which has very simple parts, these tents have specialized pieces.
The fiberglass poles on the cheaper pop up tents can easily break.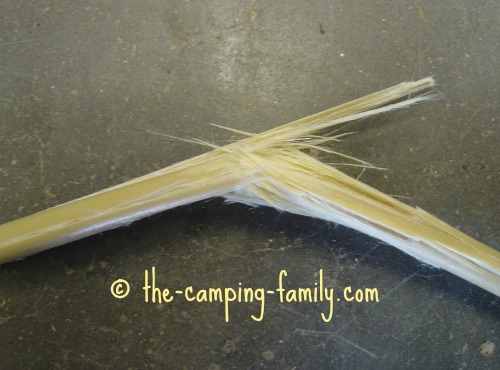 Good luck fixing a piece if it breaks while you're on a trip!
(If you break a regular tent pole, you can easily fix it with a tent pole repair kit like
this one.)
And good luck finding replacement parts even once you return home.
Even if you can find a replacement pole, replacing a broken pole is difficult or impossible since the poles are sewn right into the body of the tent. Do you really want to unpick the seams in order to remove a pole?

They are tricky to take down.

Yes, the tent is easy to set up - but just wait until it is time to take it down and put it away!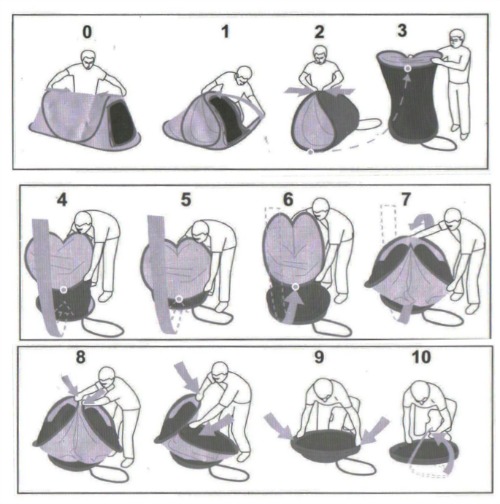 If you get a pop up tent, look on YouTube for a how-to video. Watch the video, and practise putting up and taking down the tent at home before you venture out in public.

They are not as weatherproof or durable as conventional tents.
This is the most important factor.

A moderately priced self erecting tent will not keep you nearly as warm and dry as a moderately priced regular tent.
Except for the very top of the line (and very expensive) models, self erecting tents are flimsy, not well waterproofed, and not designed to resist winds.
If you're camping in perfectly still, warm and dry conditions you'll probably be fine in a pop up tent. It will keep the bugs out, if nothing else. But as soon as you encounter bad weather - and you will, eventually! - you will wish for a good quality weatherproof tent.
Self erecting tents won't last as long as similarly priced conventional tents, either.
---

When to use self erecting tents

Although self-erecting tents aren't the best choice for your main sleeping tent, they do have their uses.


At the beach

Many people like to take a pop-up tent to the beach - especially if they have babies and small children.

The tent can be set up quickly, and is a great place to change a diaper, nurse a baby, or put a toddler down for a nap.


A pop-up tent is a great alternative to a beach umbrella, too.

It's a refuge from the sun, and from blowing sand on a windy day.

In the backyard







If your kids want to have a sleepover in the yard, a pop up tent could be a good choice.

After all, they can always come inside if it gets rainy or windy!
Indoors




When my kids were small, they loved to play "camping" in a small tent set up in the living room.

Sometimes they'd take a stack of books in the tent and read for hours.

For an occasional treat, I'd let them have a picnic lunch in the tent.

For bug protection

This handy bug shelter can sit on top of a cot or bunk.

It's a great place for little children to have an outdoors nap.

Traveling to areas where insect-borne diseases are a worry? Using this is easier than dealing with mosquito netting.

For privacy







Here's the perfect spot for your portable camping toilet or camping shower.


You could also use this tent as a changing room at the beach or at your campsite.

For specialized jobs

Some forest firefighters and army personnel use durable (and expensive) pop-up tents. They appreciate not having to set up a tent at the end of an exhausting day.

---

What about an "instant" tent?

An instant tent is another option if you are looking for quick and easy set-up. This type of tent has pre-attached poles. All you need to do is unfold the tent and extend the legs.

I haven't used an instant tent myself, but as you can see by the reviews, lots of people like them!

Like a pop up tent, an instant tent would be very easy to set up - but don't expect it to keep you dry in a heavy rain.




---

The bottom line
You might enjoy a self erecting tent for indoor, backyard or beach use.
Unless you can afford the very expensive models, don't even consider getting a self erecting tent as your main sleeping tent for family camping.
Today's tents are so well designed that setting them up is quick and easy.
Features like clip systems let you put up your tent in a flash.
Buy a good quality conventional tent, learn how to set it up, practise putting it up and taking it down a few times, and you'll soon discover that you can set up camp almost as fast as if you'd bought a pop up tent.
If you do choose a pop-up tent, know its limitations. Practice setting it up and taking it down before you leave home. Pack it carefully.

---
Here are some other types of tents to consider.

Now that you know about self-erecting tents, click here to learn more about all sorts of tents for camping.

Planning a family camping trip? Visit the The Camping Family home page for a wealth of information.