Search this site.

A Three Season Tent

A three season tent is the best choice for most families. Here's why.
If your family is like the majority of tenting families, you do most of your camping in the summer.
Maybe you take an occasional trip in the spring or fall, when the temperatures are cool - or even cold - at night.
You don't camp when the temperature is below freezing.
You need a sturdy tent that will keep you warm when it's cool, dry when it rains, and cool when it's hot. You don't want to spend more money than necessary.

You need a good quality 3 season tent!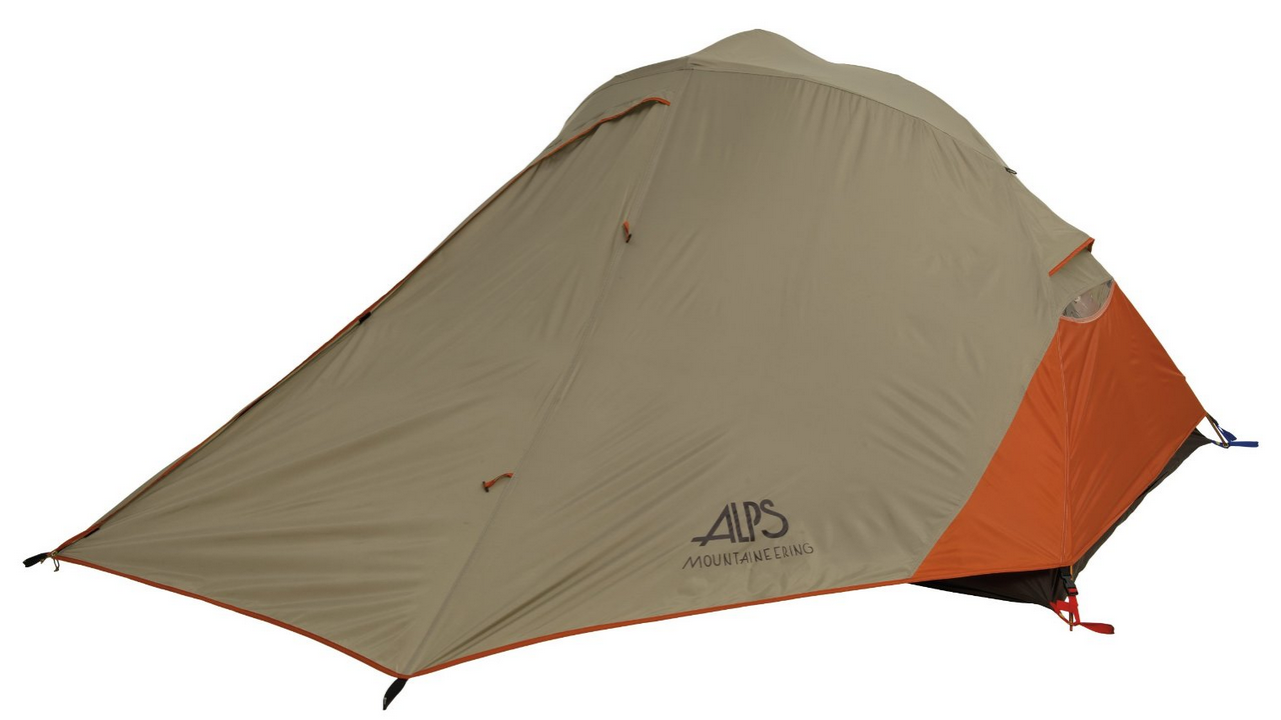 We have camped in our 3 season tents in torrential downpours, and we've stayed dry.
We've camped when there has been six inches of snow on the ground, and we've stayed warm.
Read on to learn how to choose the best three season tent for you.

---

What is a three season tent?

Most three season tents have 3 poles, an interior fabric tent and a separate rainproof fly.
When the fly is pegged out securely, rain runs down the fly and away from the tent.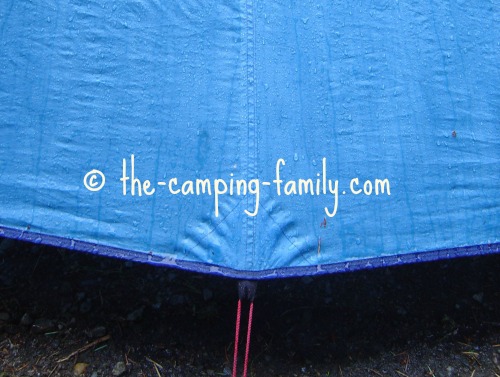 On very hot, dry days you can leave the fly off to allow for maximum airflow.
A well-designed 3 season tent will stand up to high winds, heavy rain and even a bit of snow - and will be cheaper and lighter than 4 season tents.
A four season tent has 4 poles, and a heavy-duty fly. Unless you expect extremely cold weather or heavy snowfalls, you probably don't need a 4 season tent.


What to look for in a 3 season tent

Essential features

Easy set up

You want to set up your tent quickly and happily so that your camping trip will get off to a great start! Look for color coded poles, tent clips rather than sleeves, and easy-to-follow instructions.

A good quality fly

Your protection from wind, rain and cold comes from the rainfly. Look for sturdy fabric, factory-taped seams and lots of tie out loops so that you can peg the fly out securely. There should be vents in the fly.

Lots of mesh in the tent body

On hot nights, air flowing through the tent will keep you comfortable.

Sturdy tent stakes

If your tent comes with flimsy tent pegs, buy some good quality tent stakes.


Non-essential, but nice to have

Two doors (and two vestibules)

We like to use one vestibule for storing boots and packs, and the other for getting in and out of the tent.

Interior storage
Pockets for keys and glasses are a nice bonus. So is a gear loft where you can dry out your damp socks!

Reflective features

When you come back to the tent after a middle-of-the-night bathroom trip, it's easy to trip over the guylines. Reflective guylines and reflective zipper pulls make it easy to find your tent - and get back into it easily!


Here's a tent with all of those features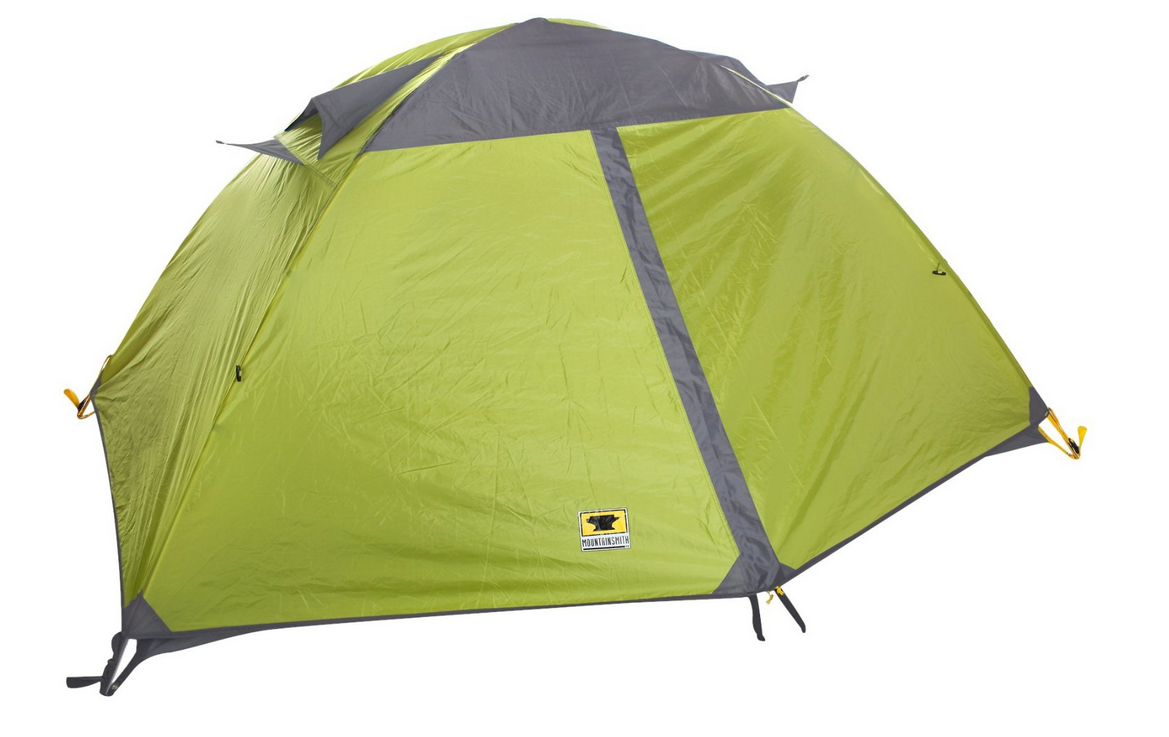 | | |
| --- | --- |
| The Mountainsmith Morrison tent is an economical 3 season tent that gets enthusiastic reviews. "The best tent I have ever owned" is a common description. It can be set up in less than 5 minutes, stands up well to heavy rain, is roomy and comfortable, and has all of the bells and whistles. | |
If you need a larger tent....

...consider the Alps Mountaineering Meramac.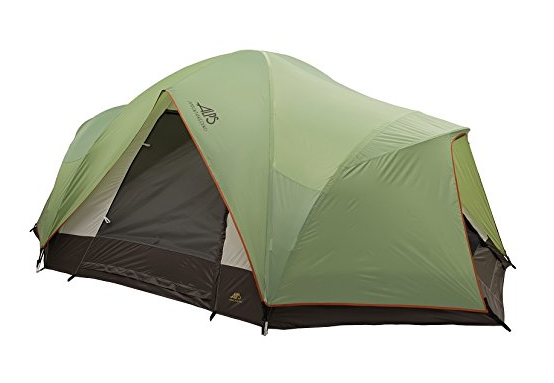 | | |
| --- | --- |
| It has 3 separate rooms and can sleep up to 7 people. You do have to trade some weather proofing for all of that space, though. As you can see in the picture, the fly does not cover the tent completely, and you won't have full protection in a heavy downpour. | |
---

What about "summer tents"?
Summer tents are made from lighter fabric, usually with just a partial fly.

This type of tent is suitable for warm and dry conditions.
However, even if you think you're going to camp only in mild dry weather, you just can't count on that.
I like to be prepared for anything - especially when camping with small children!
No matter where you are going to camp, it's always a good idea to assume that you are going to encounter some wet and cool weather - and to be prepared.
I'd recommend a 3 season tent rather than a summer tent.
---

The bottom line
Unless you are going to buy a tent for each season, a good 3 season tent is the perfect choice for family camping.
---
Now that you know whether a three season tent is for you, visit this page for much more information about tents for camping.
Planning a family camping trip? The Camping Family home page is the place to begin.