Search this site.

Pop Up Tent Trailers

Small Economical RV Campers

Pop up tent trailers are a good choice for a family that wants the convenience and comfort of an RV at a reasonable price.
A pop up trailer folds down for transport and storage.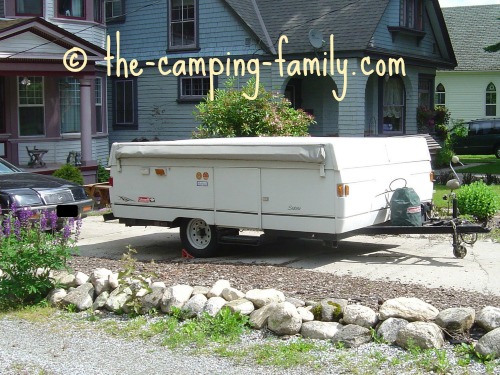 It is small and light enough to be pulled by a van or a car.
---

Pop Up Tent Trailer Features

While models vary, all pop ups have some things in common:
A pop up tent trailer is roomy and spacious.


A large tent camper can sleep up to 8 people!
It has a kitchen.
Although many people prefer cooking outdoors, it's nice to have the option of preparing meals indoors in inclement weather.
There is a dinette, which may fold down into an extra bed.

The dinette is a great place to play board games on a rainy day!
There are large vinyl windows that allow in lots of light and air.


Camping in a pop up has the nice outdoorsy feeling of camping in a tent, but with more features and comforts.

It has large beds.
Beds in most tent trailers are a good size.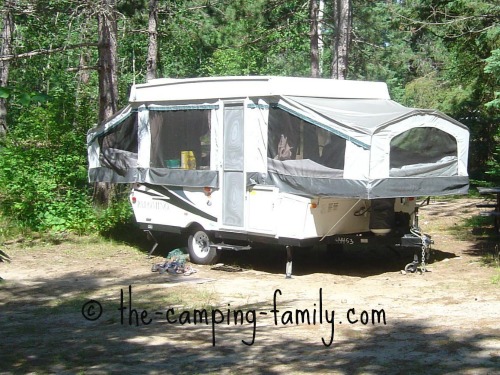 Some pop ups actually have king sized beds!
---

Advantages of Pop Up Tent Trailers


They are economical
A pop up tent camper is cheaper than a travel trailer or fifth wheel camper - and much cheaper than a motorhome!
Some families start with a pop up tent trailer while they decide whether they really like camping and before spending more money on a hybrid, a trailer or a motorhome.
They are roomy

The box length ranges from 8 feet/2.4 m to 16 feet/4.9 m.
When the camper is assembled, it is about twice as long as it was when closed.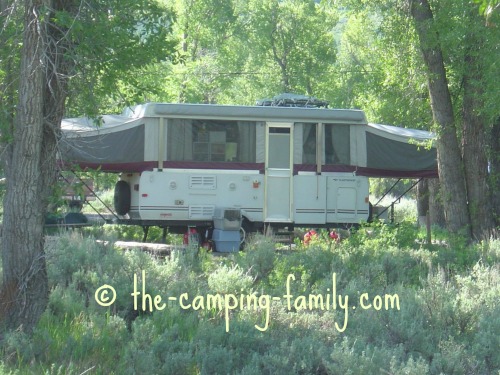 They are comfortable
A pop up tent trailer keeps you off the ground.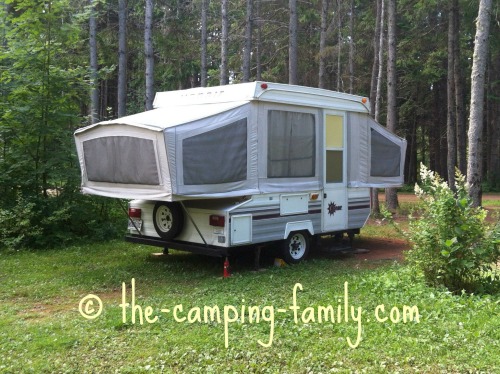 It protects you nicely from the weather.

They are lightweight

Since pop ups weigh just 1,250 pounds/570 kg to 3,800 pounds/1,700 kg dry weight, they can be towed by a smallish vehicle.

This is a relatively fuel-efficient way to go camping!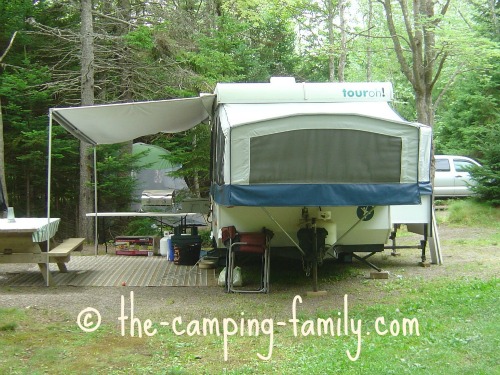 They are easy to tow

Since the trailer is folded down for travel, it doesn't block the driver's view.

No special mirrors are needed.
They are easy to store

Since a pop up can be parked in your own driveway or garage, you don't have to pay RV storage fees!
---

Disadvantages
They can't be used until they are set up.

You can't pull off the road on your way to the campground and use the camper for a lunch stop or nap break, as you could with a travel trailer or truck camper.
When you get to camp, you have to set up the camper before you can do anything else.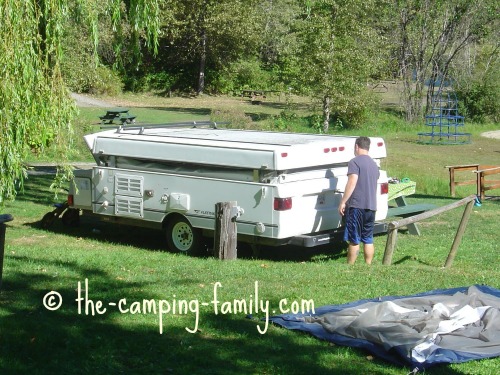 However, according to the manufacturers, this is an easy process that can be done in 15 minutes or so by one adult. Like pitching a tent, it is easier with two people - and it gets easier with practice. I know a number of families, including single parent families, who have folding tent trailers and don't mind setting them up at all.

A canvas model can't be packed when wet.

If that's unavoidable, it must be set up again and dried out when you get home.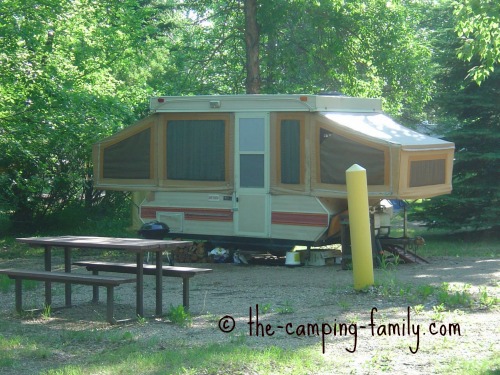 ---

Hard sided pop up campers

This is another option. Some hard sided pop ups are trailer-shaped, and others have an A frame design. They have some of the advantages of a tent trailer but with hard walls rather than canvas.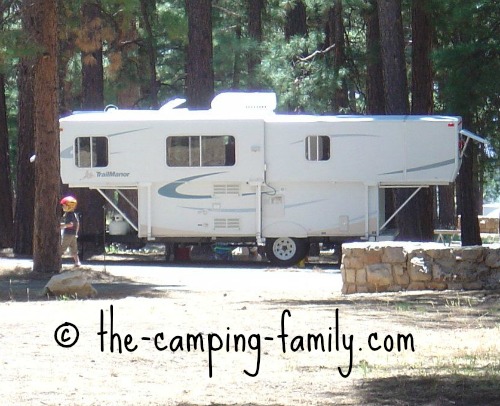 These are faster and easier to set up, but they don't give you the nice outdoorsy feeling of camping in a tent trailer

There are a few campgrounds in the United States and elsewhere that do not allow tents or soft sided tent campers because of serious bear safety issues. If you are going to camp at such a place, a hard sided pop up trailer might be right for you.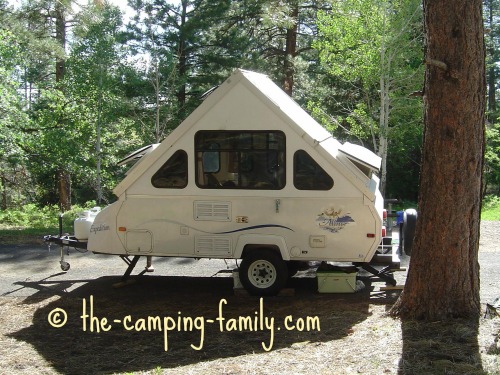 If you are going to camp in bear country, be sure to check out these bear safety tips.
---

The bottom line

If you like to

stop on the road

and use your RV for naps, bathroom stops or meals, a pop up camper isn't for you.
If you don't need that function, and you've decided that you don't want to sleep in a tent, and if you are on a limited budget, a pop up tent trailer might be

just the thing

for your family.

Now that you know all about pop up tent trailers, read about the other types of RV campers - or click here to learn about the many types of tents for camping.
For information on all aspects of family camping, visit The Camping Family home page.