Search this site.

Rectangular Sleeping Bags

Flat rectangular sleeping bags are what many people picture when they think of camping sleeping bags.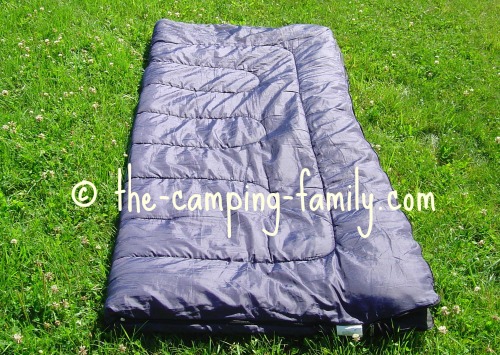 My first sleeping bag was one of these: a heavy, cotton-filled flat bag. It had lots of elbow room. I loved it!
This isn't the only option, though. This type of bag may be right for you - but you should consider all of the choices before making a decision.
---

Advantages of Rectangular Sleeping Bags

Comfort
Rectangular bags are nice and roomy. If you like to sprawl out in your sleep, this type of sleeping bag is great.

If you have the room, it's nice to spread out and be comfortable!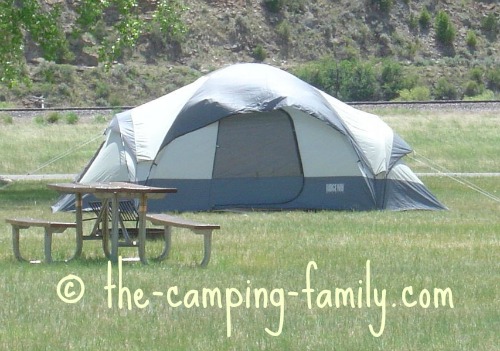 Many people find that a rectangular sleeping bag is the most comfortable option.






You might like to consider buying a double rectangular bag.

This bag is soft, fluffy and warm, and roomy enough for two.

Each side zips independently so that each person can adjust his or her own zipper.

This bag is heavy and bulky, but if you have the room in your vehicle - and your tent - this might be the bag for you!


Versatility
A rectangular bag, unzipped and opened up, can double as an extra blanket or comforter at home.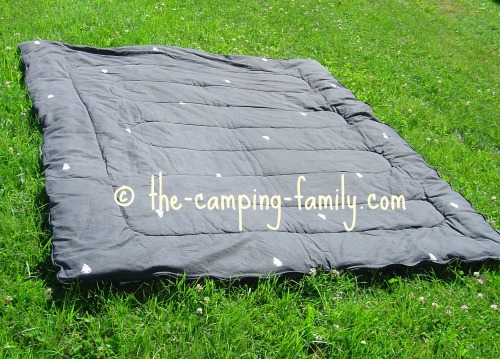 Rectangular bags are the easiest to zip together, and the roomiest once zipped. If you are looking for sleeping bags that zip together, get these.

It is possible to zip together two barrel sleeping bags, or even two mummy sleeping bags, but they won't be as roomy as two rectangular bags zipped together.


Cost
Since rectangular bags are the simplest to make, they are the most inexpensive option.
---

Disadvantages


Weight
Since they have so much material, these bags are heavy.
They are not designed for backpacking, so their manufacturers don't use the more expensive lightweight materials.
If you are planning a backpacking trip, you will prefer a mummy bag or a barrel bag.



Size
They are bulky to pack...
…and to store.
(Did you know that you shouldn't store your sleeping bag in its bag? Click here to learn about sleeping bag storage.)


Limited warmth
Rectangular bags are not good cold weather sleeping bags. The generous size that allows you to sprawl out so happily becomes a liability in cold weather.
There are big cold spots in the bag. Your body heat isn't able to heat all that air.
The opening at the top allows cold air to rush in. When you roll over, you draw in a cold breeze.
Even rectangular down filled sleeping bags can't keep you as warm as you would be in a mummy bag with an attached hood.
If you do find yourself in a rectangular bag on a cool night, use your clothes or a blanket to block as much of the top opening as possible. Use other warm and dry clothes to stuff the empty air spaces in the bag.
If you will be doing any cold weather camping, choose a mummy bag.
---

The bottom line
If the only camping you plan to do is car camping in warm weather, a rectangular sleeping bag could be just what you need. If you are planning anything else, choose another type of sleeping bag.

Now that you know all about rectangular sleeping bags, click here to learn about the other types of camping sleeping bags.
Visit The Camping Family home page for information on every part of your next camping trip.