Search this site.

Beach Packing List

Having a good beach packing list ensures that your trip to the lake or ocean is a successful one!
Once you've gotten to the campground, set up the campsite, fed everyone and settled in a bit, chances are good that the kids are going to want to go to the beach.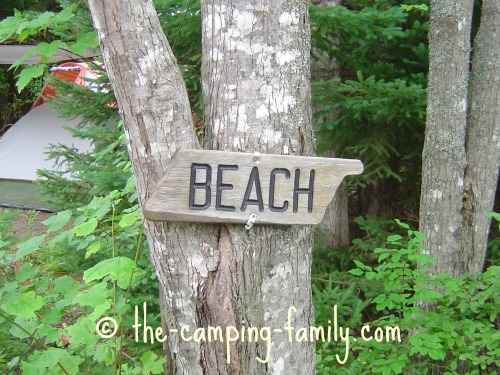 The last thing you want to do, though, is organize one more thing.
If you have brought your beach packing list, you don't need to! Just pull out the list, throw what you need into your beach bag, and off you go!
Of course, you won't take every single thing on the list every time you go to the beach.
You may think of other items that aren't on the list.
Use this as a starting point for making the perfect list for you.
For a printable beach packing list, click here.
---
| | | | | |
| --- | --- | --- | --- | --- |
| | This beach bag has a mesh bottom so that you can leave the sand at the beach! Large outer pockets hold all of the things you want to have handy, and there is room in the bag for a whole family of towels. | | | |
---

Before you leave the campsite

Make sure that everyone knows your campsite number.
You want to make sure that all of your children can find their way back to the site if they get separated from you!

Have everyone use the bathroom.

I know: they are going to say that they don't need to. Everyone will be much happier if you take care of this now, though!

Make sure everyone is wearing suitable footwear for the walk to the beach.
Beach shoes should be comfortable for walking, easy to put on and off, and able to get wet.
---
We like easy-to-slip-on sandals like these ones.

---

Beach Packing List


Toys and swim aids

pails, shovels, sieves
trucks
frisbees
balls
air mattresses
swim rings
boogie boards
pump for inflatables
---
We like using a dual-action pump like this one, because it gets the job done in half the time - with half the effort.

You can use this to deflate your mattresses at the end of the day, too!

---
goggles or masks
plastic containers with lids (for collecting stuff)
life jackets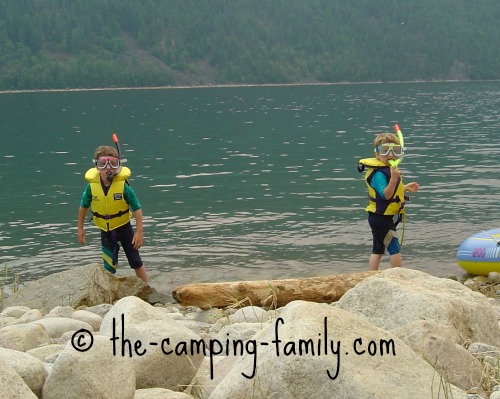 Clothing
bathing suits
towels

sunhats
beach shoes or flip flops
warmer clothes for the end of the day
sun protection clothing
---
| | | | | |
| --- | --- | --- | --- | --- |
| | These handy suits are great! Instead of fighting to put sunscreen on your todders, just dress them in a protective suit. We bought these a size or two larger than our kids needed, and they lasted for years. | | | |
---

Food
cooler with snacks
water bottles (filled)


Comfort items

---
| | | | | |
| --- | --- | --- | --- | --- |
| | | | Someday I'm going to get a beach blanket like this one! It's big enough for the whole family to sit on, but packs up small enough to easily fit in a beach bag. The fabric is cool and comfortable. Sand brushes off easily. Best of all, there are pockets at each corner. Fill the pockets with sand to keep the blanket secure! | |
---
beach chairs
beach umbrella or shade tent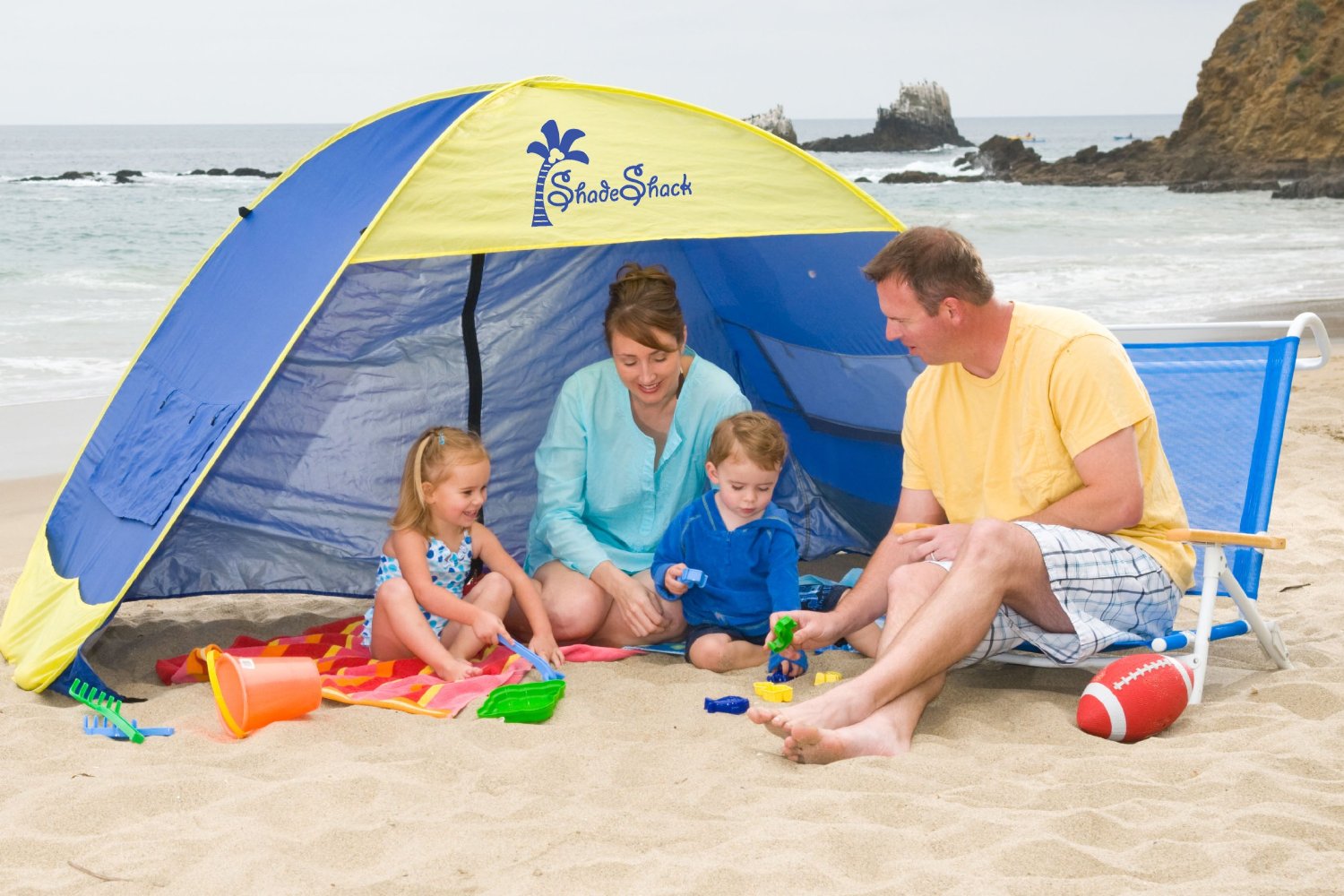 ---

Health and safety

sunglasses
sunscreen, lip balm 
Here's a quick reminder about how to apply sunscreen.
insect repellent
small first aid kit

Helpful odds and ends

beach camera
plastic bags or waterproof bag for wet bathing suits
cell phone or money for payphone
paperback book (You never know! If you are going with other adults who can take turns supervising, you may have a moment to read! Be sure that a responsible adult is watching the children at all times.)
A trip to the beach is easy and enjoyable when you have a good list!
---
Now that you have a good beach packing list, click here for more camping list ideas.
Please visit The Camping Family home page! You'll find lots of information to help you plan your next camping trip.