Search this site.

Small Motorhomes,
Luxury Motorhomes,
and Everything In Between

Going camping? You might want to investigate small motorhomes -
or large ones -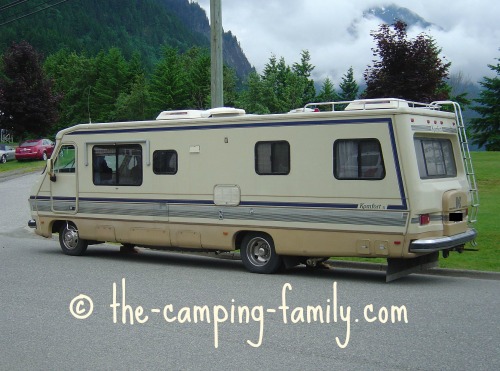 - especially if hitching and unhitching a trailer doesn't appeal to you.
---

Advantages of motorhomes

There's no hitching or unhitching to do.
Just drive into your campsite and start enjoying your holiday!


Little set up is required.

You may need to do a bit of levelling, or push a button to open your slide-outs, but that's about all.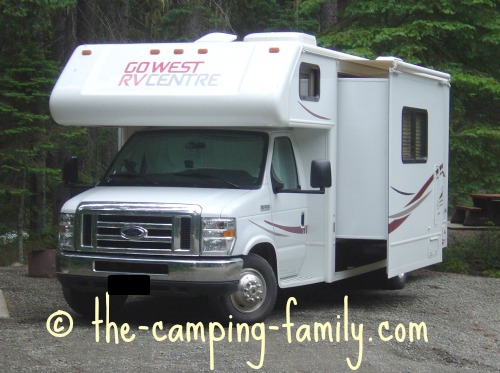 That's a lot less work than pitching a tent or setting up a pop up tent trailer!


You can stop and use your RV's kitchen and bathroom facilities during your trip.
Just pull over into a picnic area, or stop at the side of the road, and you're ready for lunch!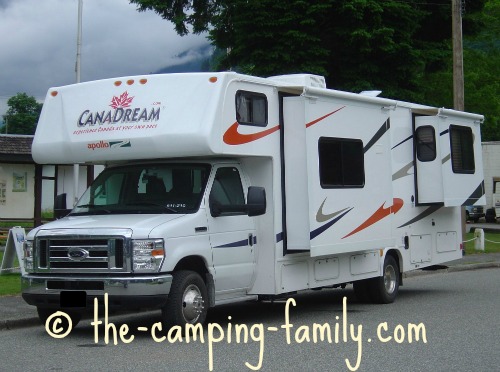 Disadvantages of motorhomes

To go anywhere, you have to take your RV with you.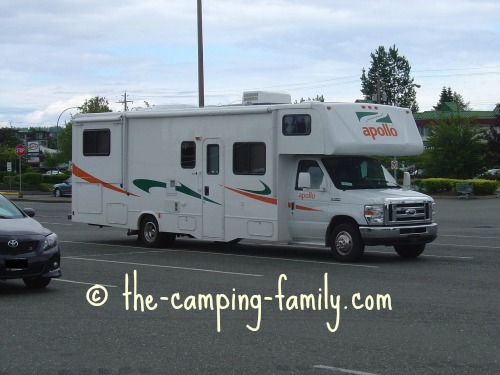 This means that one person can't drive into town for groceries while the rest of the family hangs out at the RV - and you'll use more gas to do your errands than if you were driving a truck or car.
Some people choose to pull a little car behind their RV so they'll be able to run errands without moving their home on wheels.


Your choice of sites may be limited.
If you have a large motorhome, you'll need a large site - preferably a pull-through. That may limit where you can camp.
If you dream of camping in a remote, rustic campground beside a lake, you may be disappointed.
---

Motorhome classes
If the advantages outweigh the disadvantages for you, you're ready to consider motorhomes.
But should you look for a Class A, Class B or Class C motorhome - and what's the difference anyway?


Class A: large motorhomes
A Class A motorhome looks like a bus. It includes all the comforts of home and more.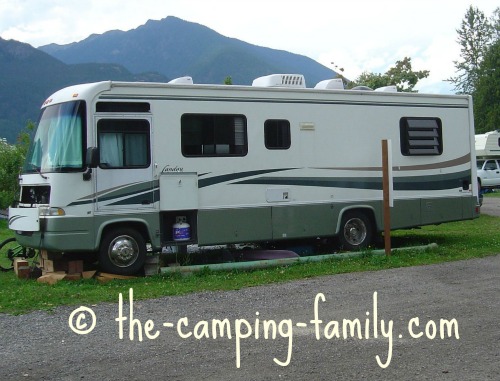 Many are extremely luxurious.

They have drawbacks, though.

Driving one is like driving a bus.
They are expensive to buy.
They are expensive to drive.
They are

expensive

to maintain and repair.

Parts and supplies will be pricey.




If you feel comfortable driving a bus, and if you have deep pockets, you might consider buying one of these.
For many families, a Class A motorhome is too big.

Class B: small motorhomes
A Class B motorhome is otherwise known as a camper van.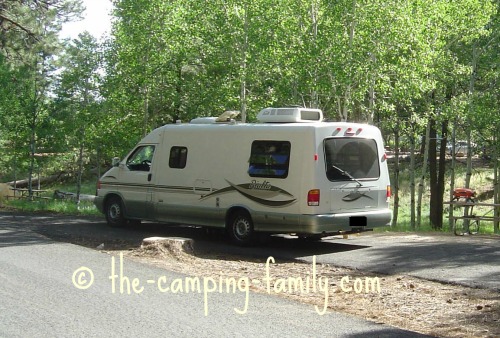 These small motorhomes can have all the comforts of home - a sink, a stove, a dinette and a bed - in a very compact space.
Westfalia camper vans are some of the best known camper vans.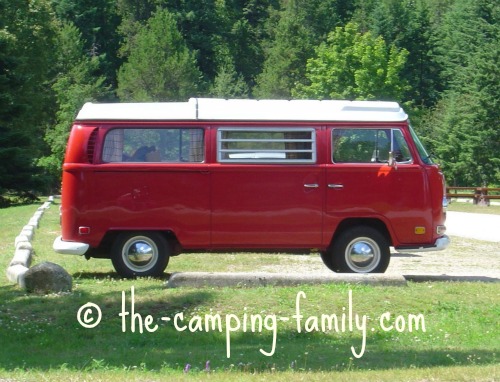 These very small motorhomes remind me of dollhouses.
I'm sure I'm not the only person who fantasizes about selling everything, buying a Westfalia, and taking to the road!

If you do, too, check out this book. Maybe you'll decide to really do it!

For many families, a Class B motorhome is too small.

Class C: medium-sized motorhomes
A Class C motorhome is the bed-over-the-cab motorhome that you see everywhere in the summer. The driver's compartment looks and feels like the cab of a van.
Class C motorhomes are very popular with families. They can sleep up to 8 people and may include a full kitchen, bathroom, appliances and lots of storage.
They are easy to drive, and engine repair is no more complicated than on a van.
A Class C motorhome might be just right for your family!


---

Buying a motorhome

Whichever type you choose, be sure to do your homework.
Visit online RV forums, talk to motorhome owners, visit RV dealers and test drive the models that interest you.


Thinking about buying a used motorhome?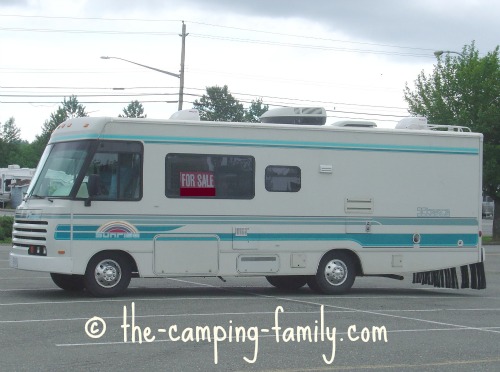 Do lots of research first!

| | | | | |
| --- | --- | --- | --- | --- |
| | | | This book is a good place to start. It can help you find the best deals, avoid costly mistakes, negotiate wisely, and much more. | |
A motorhome is a major purchase, and you want to find the perfect fit for your family!
Congratulations!
You've found the perfect RV.
Now what?
There is a lot to learn!
| | | | | |
| --- | --- | --- | --- | --- |
| | | | This book can help. It is geared especially towards motorhome owners, and is packed with information. New owners will especially appreciate the sections about how to maintain your motorhome's systems. | |
---

The bottom line

If setting up a tent or hitching up a trailer doesn't appeal to you, a motorhome might be the solution!

Now that you know about large and small motorhomes, click here to learn about the other types of RV campers.
Visit The Camping Family home page for lots of information about planning your next camping trip.