Search this site.

Choosing The Best Headlamp
For You

The best headlamp for you will have the features you need. Read on to sort out what type is right for you.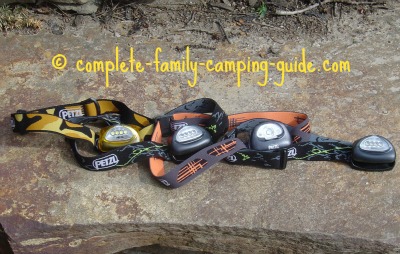 The headlamp is one of my favorite inventions! Having a light that doesn't require the use of your hands is very useful, not only when camping but also at home.
---

Evolution of headlamps

Headlamps (or head flashlights) have been around for a while, but it's only recently that they have been small and light enough to be really practical. 




Here's my husband's Petzl headlamp from the 1980s.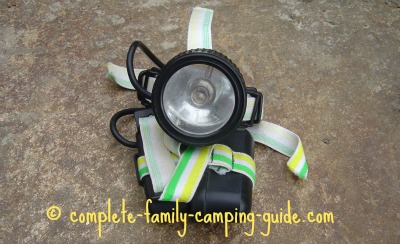 It's heavy and clunky. With batteries, it weighs half a pound/240 g. That's a lot of weight to wear on your head!

The availability of bright LEDs revolutionized the headlamp world. Now headlamps are small and lightweight.
My own personal headlamp, bought in 2008, weighs just 2.8 oz/82 g!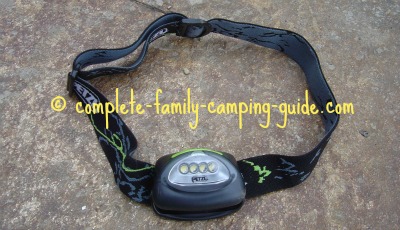 I can wear it comfortably all evening if I need to.
Every year, LED light bulbs get cheaper and brighter. Here's the headlamp that my husband bought in 2011.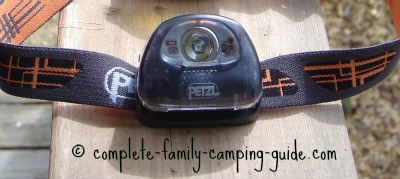 Although it has just one bulb, it's much brighter than my headlamp that uses four bulbs!
---

Choosing the best headlamp for you

Choose quality
Be sure to buy a good headlamp- not a cheap model from the drugstore! A good headlamp will last for many years.

Look for one of these brands:

    •    Petzl
    •    Black Diamond
    •    Browning
    •    Brunton
    •    Coleman
    •    Energizer
    •    Icon
    •    Mammut
    •    Princeton Tec
    •    ZebraLight



Identify your needs


Serious nighttime athletes
... will need the very best headlamp on the market.
If you are going to be running, skiing, or mountain biking in the dark, you'll want a unit with serious light output and a long range, and you'll pay accordingly.


The rest of us
...will do just fine with a basic economical model.
Look for a light that will illuminate at least 16 feet/5 metres ahead.
---

Headlamp features


Essential
I think that your headlamp should have all of these features:


LED bulbs

LEDs last almost indefinitely - up to 100,000 hours!
Unlike conventional bulbs, they are shock-resistant - which makes them perfect for use by kids.


a lamp that tilts
Sometimes you'll want to focus the beam on the ground in front of you.
Sometimes you'll want to point it straight ahead.
A lamp that swivels up and down lets you do both.


an easy to use on/off switch
Look for an easy-to-press button rather than a sliding switch.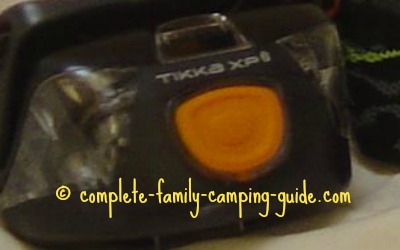 Fumbling for a switch that won't work is very frustrating!


an adjustable strap
The strap should be comfortable and should stay in place. If possible, try it out in the store to be sure.


Non-essential

Here are some other features that may or may not be important to you:


a diffuser lens
This allows you to change the shape of the light from a spotlight to a focused beam.


a blinking red light
This makes a good emergency beacon or bike light.


a mounting adaptor
This allows you to fasten the light on your belt or backpack - or wherever you want.


a low battery indicator


a water resistant casing


---

Using a headlamp at camp
You can use a headlamp anytime you would use a flashlight. It's especially helpful in these situations:

tidying up the campsite after dusk
heading to the washroom before bedtime - especially if your arms are full of toiletries, or babies, or both!
reading in your sleeping bag



Using a headlamp at home
Headlamps are not just for camping! Here are just a few of the other uses I've discovered for head flashlights:
hunting through

boxes in the attic
taking out the garbage after dark
looking for something under the bed
coping during a power outage
outdoor barbecuing at night
reading in bed without disturbing the sleeping person on the other side of the bed
You might want to keep a headlamp in your vehicle, too:
for changing a tire after dark
for putting on tire chains after dark
for reading a map at night without disturbing the driver
---

The bottom line

Once you've tried a headlamp, you will love it! You'll probably want to get one for every member of your family!

Take your time, choose the best headlamp for your needs, and you'll be using it happily for many years to come.


---
Now that you know how to choose the best headlamp for you, read about more types of camping lights here.
Are you gearing up for a family camping trip? Visit the Complete Family Camping Guide home page for ideas, tips and practical help.